UX Writing - Bestway Portal Redesign
Redesigned the warranty claim process for Bestway customers.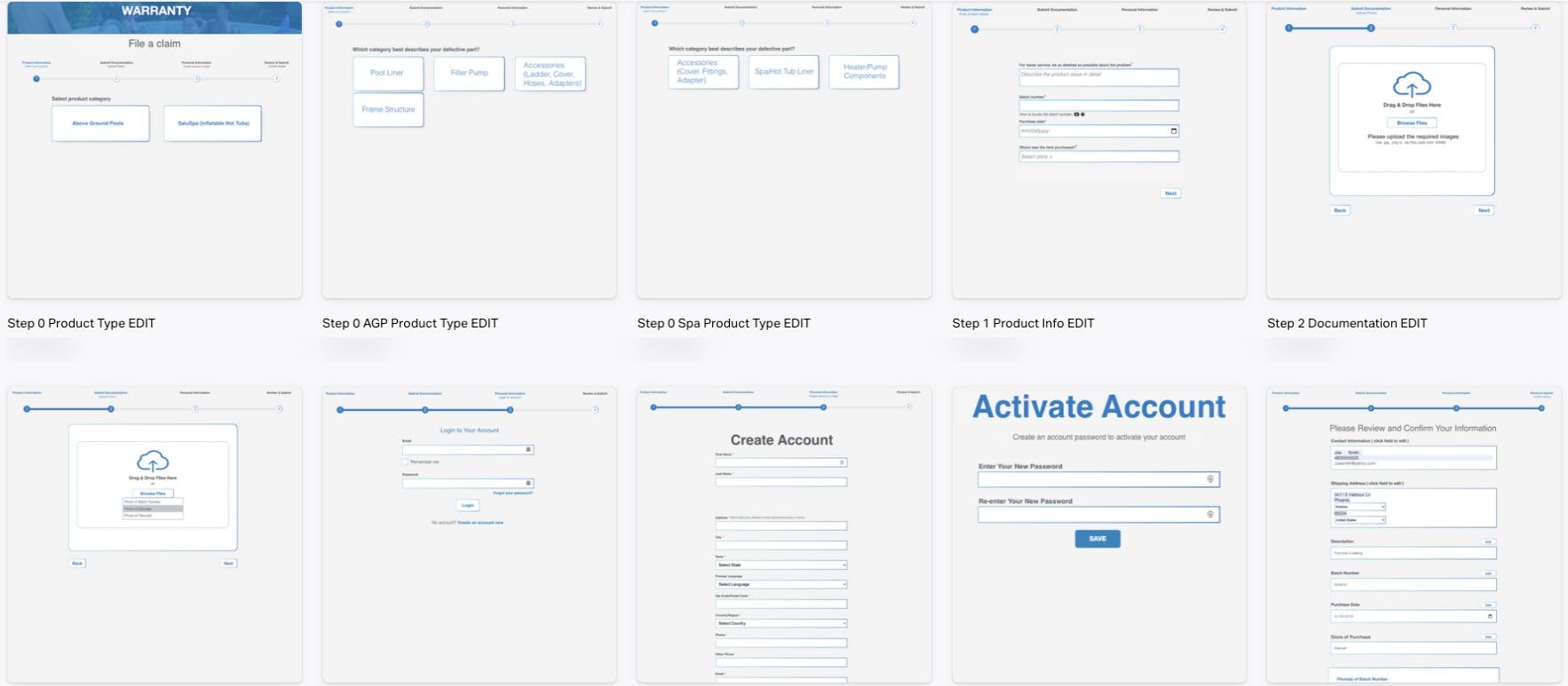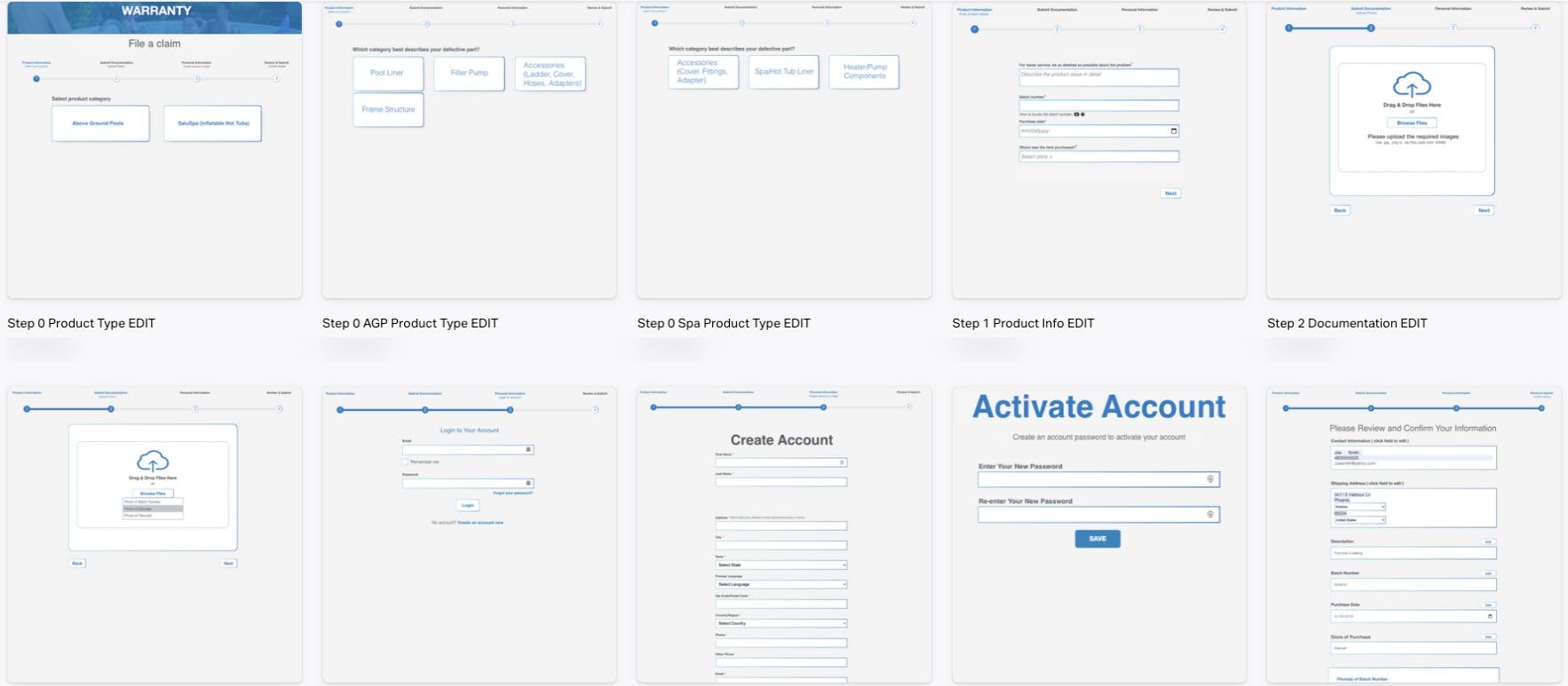 As copywriter at Bestway, I worked with a UX design firm to redesign the process for online warranty claims. This included:
Interviewing stakeholders within customer service, product development and packaging design.
Establishing the pain points of the process and determining possible fixes.
Collaborating a wireframes and mockups with a UX designer.
Handing off the final versions to development for implementation.
Project Details
Goal
Increase online warranty claim submissions, reduce inbound call volume.
Research
Service department was processing warranty claims over the phone 10x more than online.
Surveys found less than 10% of customers knew they could submit claims online.
Original warranty process was confusing and prone to glitches.
Outcome
This project was not completed due to a lack of dev resources. Updates and revisions to the Beta version were not implemented.
I've created a mockup with the update notes via Invision. I then completed the changes using Sketch.